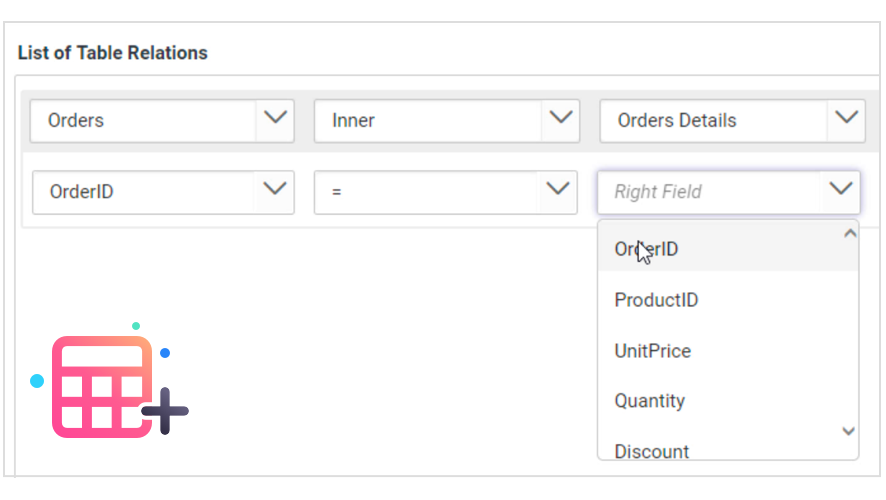 Table Joining
Join multiple tables (joining itself or other) based on one or more conditions to generate a desired view as needed.
Expression Functions
More than 50 functions supported to utilize in query expressions across the categories like numbers, aggregation, conditional, logical, date and string.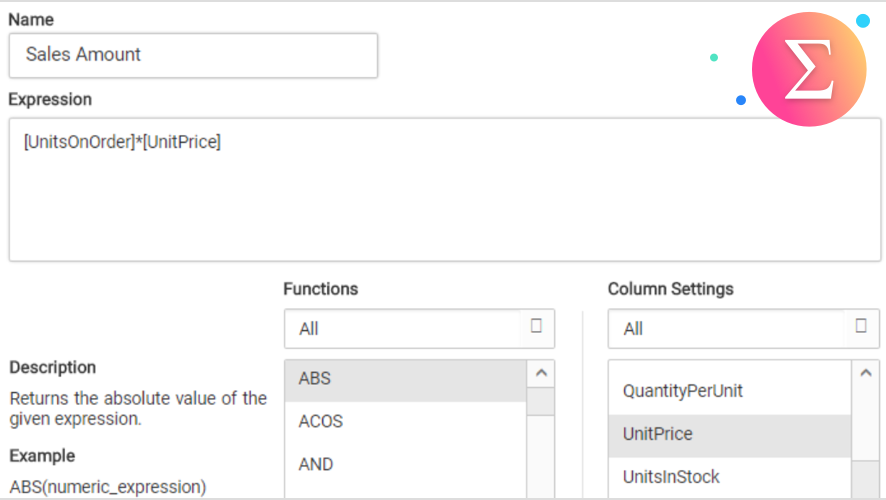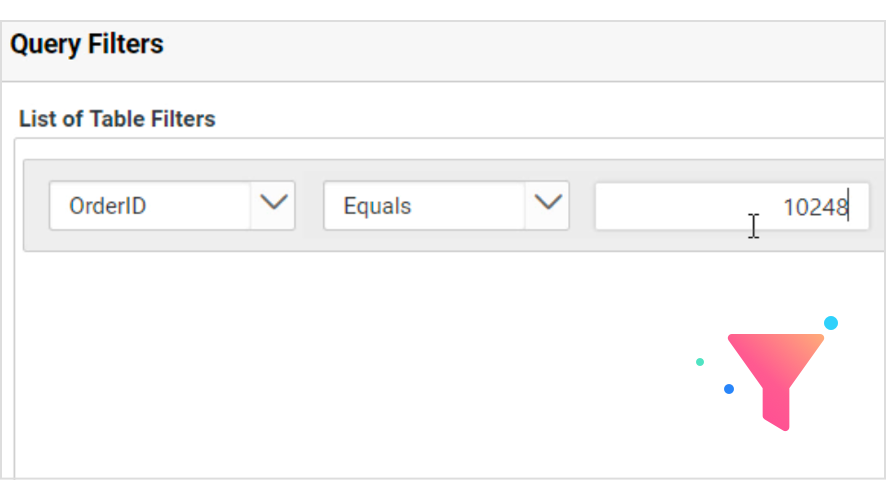 Row Filtering
Restrict unwanted records from getting into the dashboard through the data filtering mechanism. The restriction can either be imposed as direct filtering of rows based on specific column value(s) or ranking based.
Column Filtering
Ignore the data columns that don't have any major part to play with data visualization or it is a duplicate of a column in another table in table joining scenario.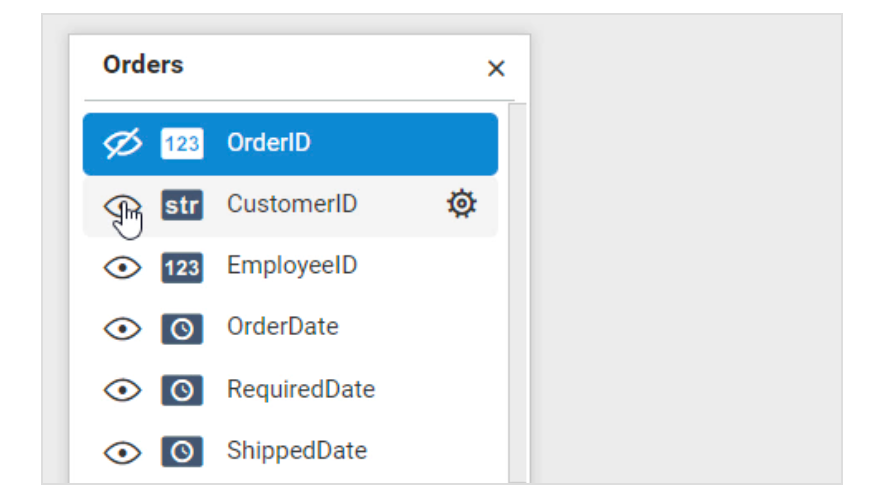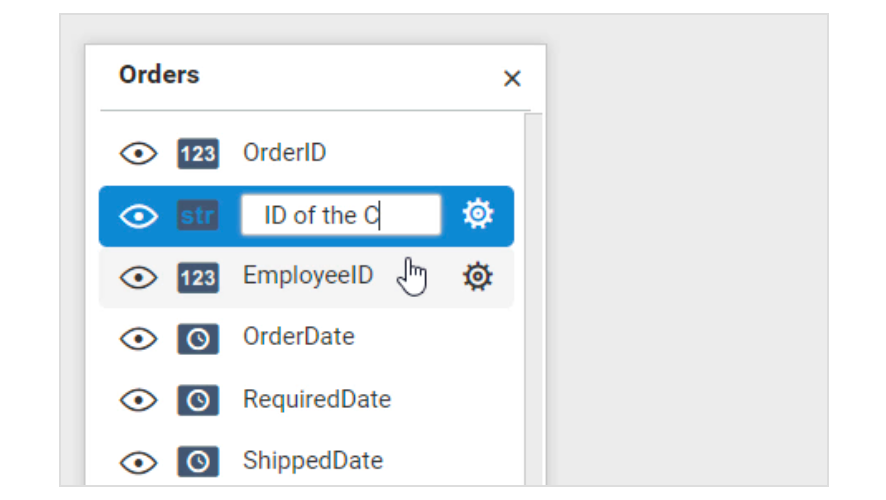 Column Renaming
Rename the data column name to a meaningful one for display purpose through inline editing in the data design view.
Column Type Conversion
Convert the data type of a column to another convertible type say, Date Time, Integer, Text, based on the need of that column in the visualization process.