Visuals
Rich selection of data visualizations including charts, grid, tree map and several powerful filtering widgets including range slider, date picker and combo box are available.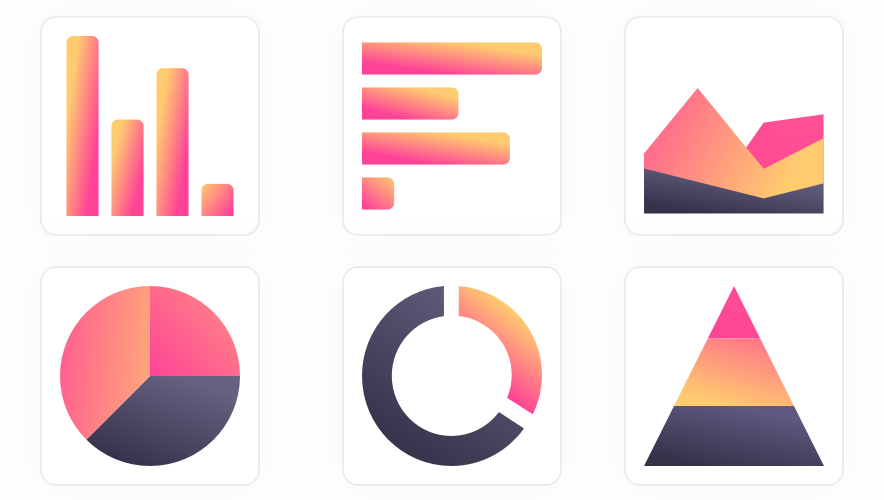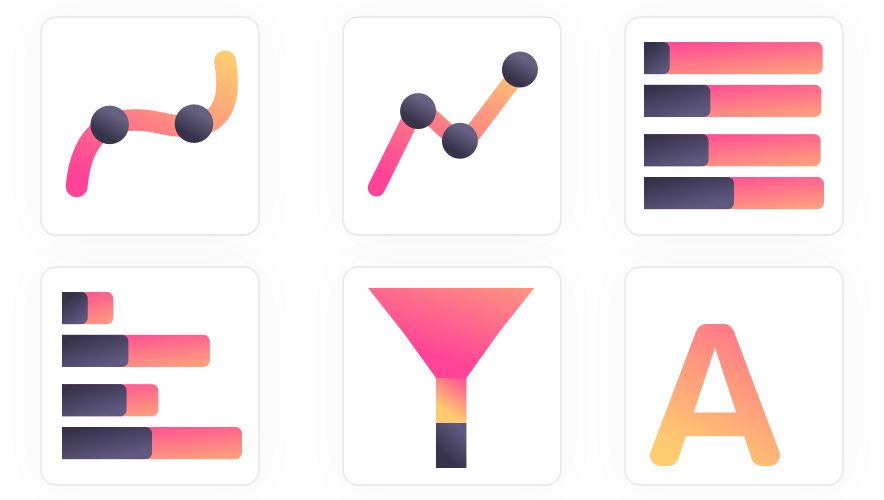 Charts
Represents data graphically for better insights. Better visualization and analysis of data can be done with the help of multiple axes and drill-down operations. Common Charts such as Column, Bar, Area, Line, Spline, Pie, Doughnut, Pyramid, Funnel, Stacked Charts, 100% Stacked Charts are supported with the following unique features.
Customizable Chart Axis
Legend Customization
Exporting to Excel, Image and PDF file formats
Data label
Number display formats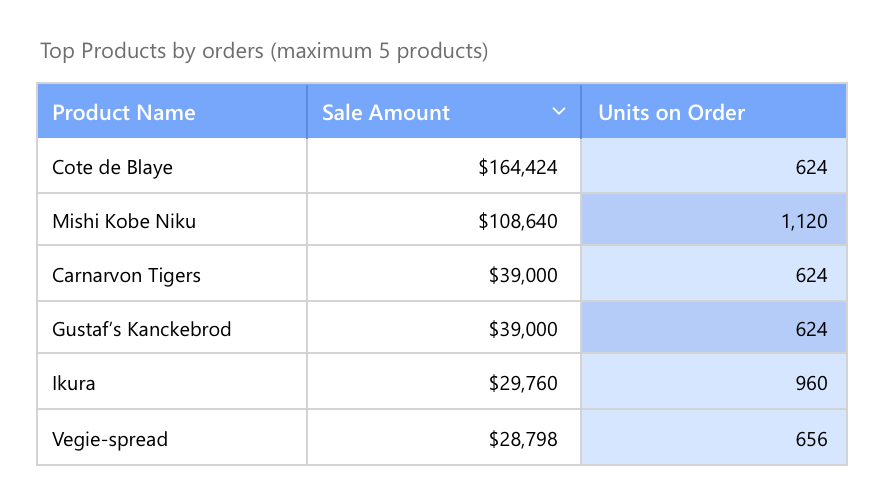 Grid
Tabular representation of data gives an interactive report-like view. Grid widget comprised with the following unique features:
Paging
Conditional Formatting
Number display formats
Selection
Key Performance Indicators (KPI)
Exporting to Excel, Image and PDF file formats
Progress Bar Template
Column Resize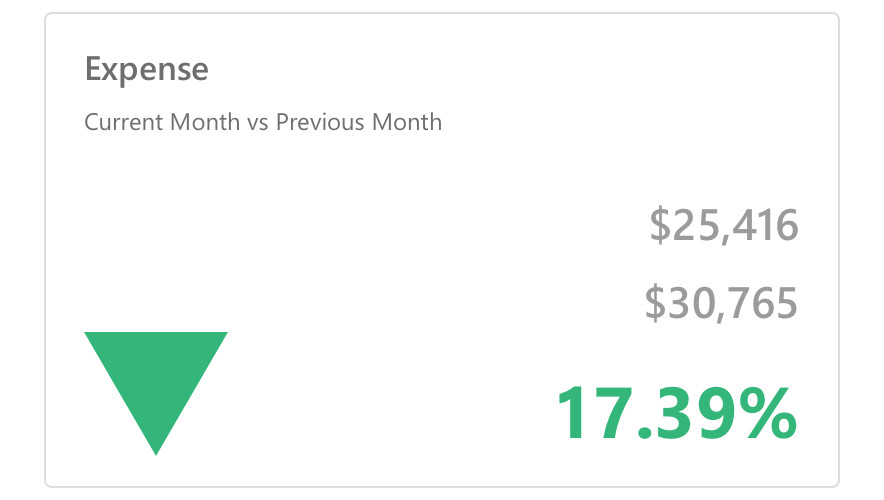 Indicator
Card widget represents simple numbers in meaningful way to you through range based color difference, indicator direction, difference from target in value or percentage, etc.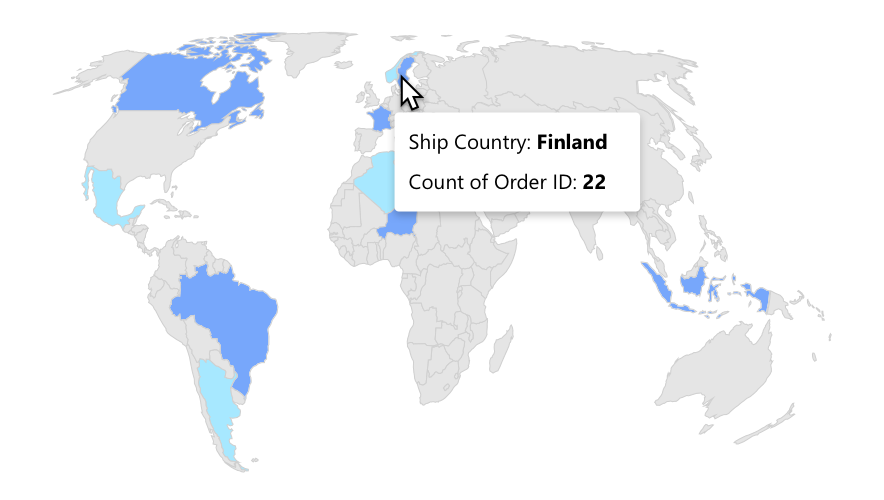 Maps
Map widget lets you represent statistical data for a particular geographical area. Custom shapes can also be rendered. Bubble map can be used to showcase the value in respective regions as bubble and its difference from other region values through its size. Choropleth map can be used to showcase the value through filled colors in respective ranges. Some of its additional features are,
Selection
Exporting to Excel, Image and PDF file formats
Filters
Filter widgets are used to control the data displaying in other visualization widgets during runtime. Combo Box, List Box, Date Picker, Range Slider are available under this category, which can be chosen based on the data and its requirement.
Miscellaneous
Label widget lets you display any text content in plain or rich text format and support label parameters to reflect the column filtered value dynamically.
Interactivity
All the available widgets can be easily configured though a simple yet intuitive configuration panel. Interactive behaviors such as filtering, sorting, linking, drill-down, etc. are configurable through properties window of respective widgets.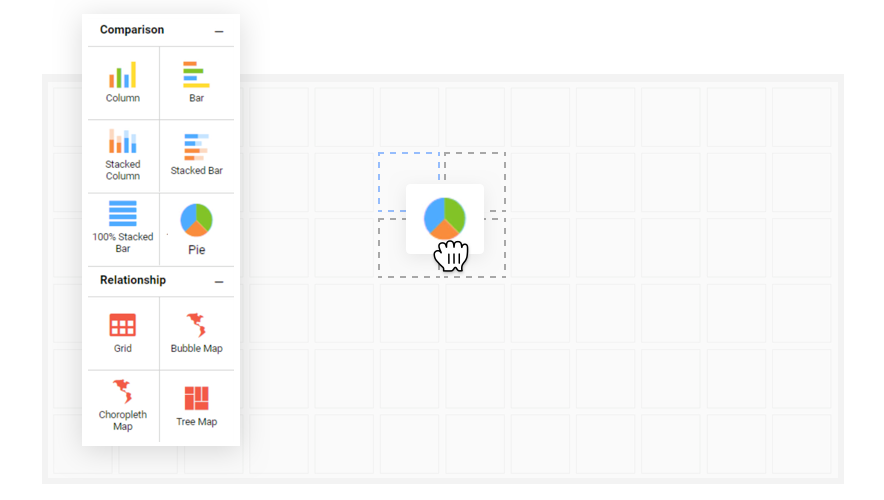 Drag-and-drop layout
Widgets to dashboard can be added from toolbox and easily arranged on the designer surface using drag-and-drop operations to compose the dashboard layout.
Filtering
Apply filter to the data bounded to a specific widget. Restrict unwanted records from getting into the widget either as direct filtering of rows based on specific column value(s) or ranking based.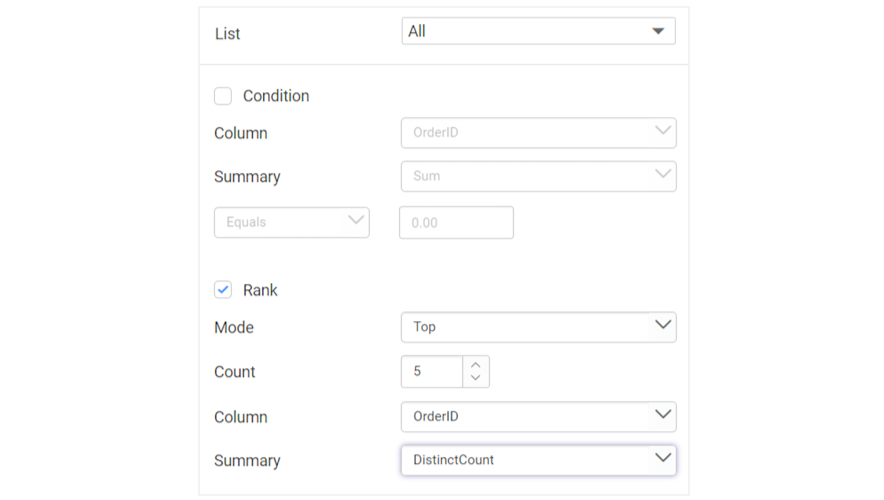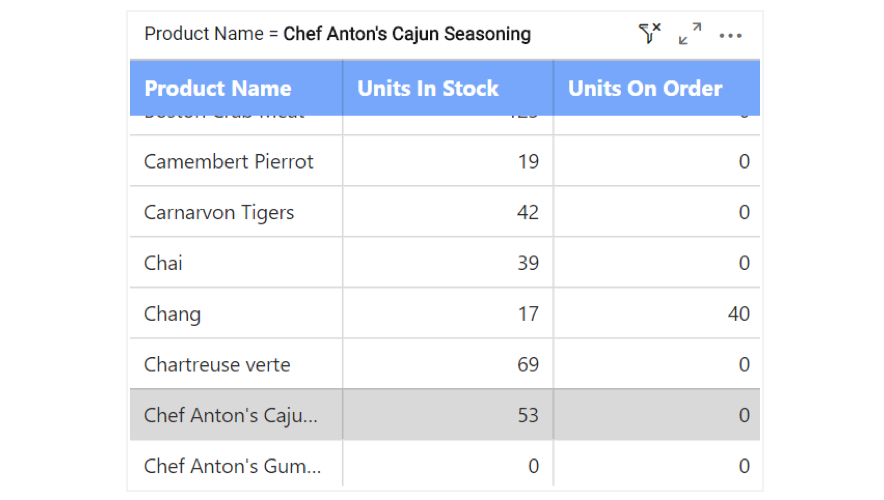 Label Parameters
Define inline parameters in the label widget and specifically at title and description areas of other widgets to dynamically reflect the filtered values at runtime.
Link to the URL
Link the dashboard or widget with the URL which can be a published dashboard URL or any other, along with parameters and launch the URL page on widget click with parameter value passed from it.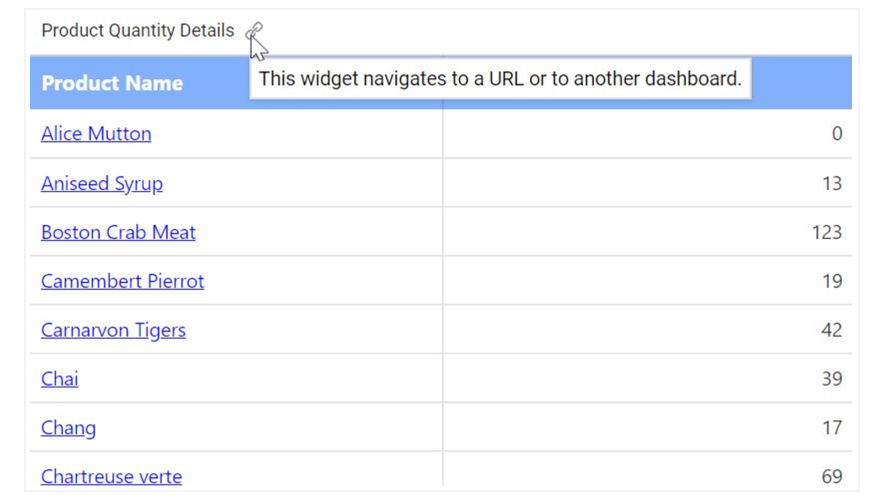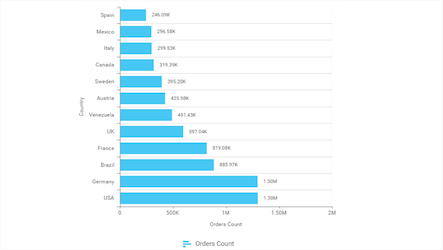 Sorting
Sort the column data bounded to a specific visualization widget in either alphabetic order, data source order, or based on another column.